The house is done! The Code Enforcement Officer stopped by and completed his final inspection of the property and granted my occupancy permit.
The house is quite stunning, standing tall off the road with it's modern-cabin / barn aesthetic.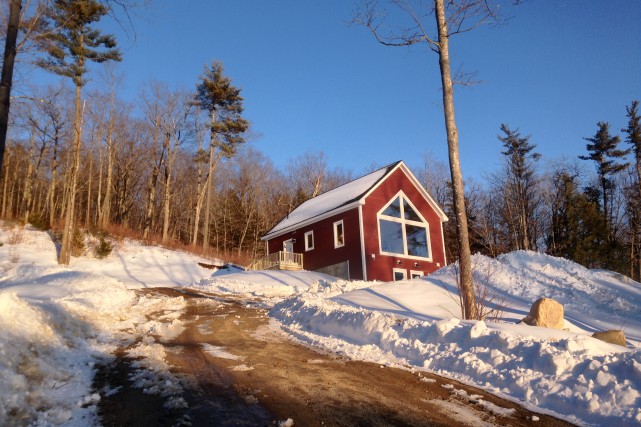 Now that the paint is on the walls, the light fixtures are hung, and the furniture is in-place you can get a true appreciation of the great room. The 200 year-old barn beam light meshes seamlessly into the modern yet warm decor that features state-of-the-art custom-built glulaminated timber beams and triple-pane Intus windows.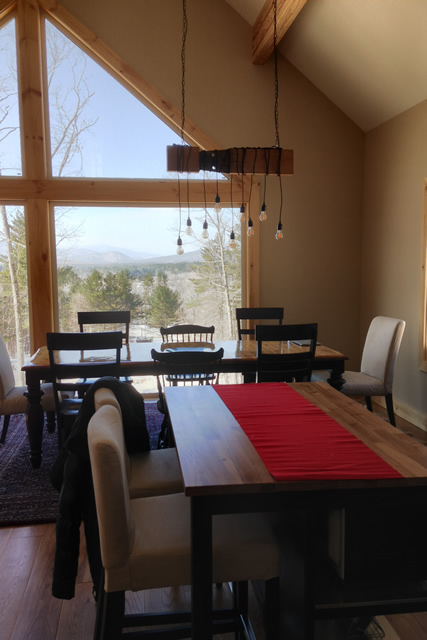 The fireplace accents the corner of the great room and is an enjoyable spot to enjoy the evening with friends.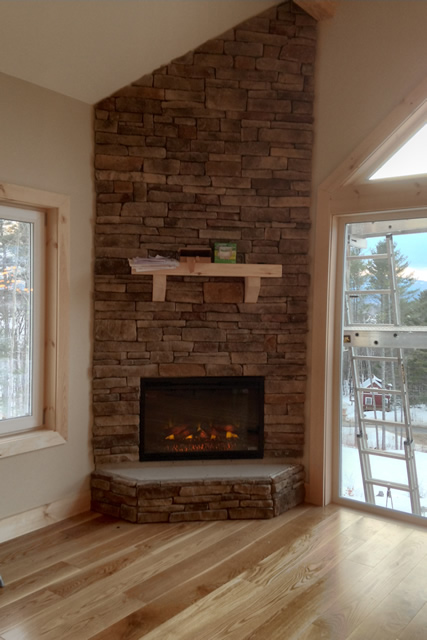 The loft is a cozy space tucked between the two purlins that hold-up the house. A simple light-fixture washes the space in light during the evening. Guests can tuck-in under the quilts to either of the extraordinarily comfortable queen beds.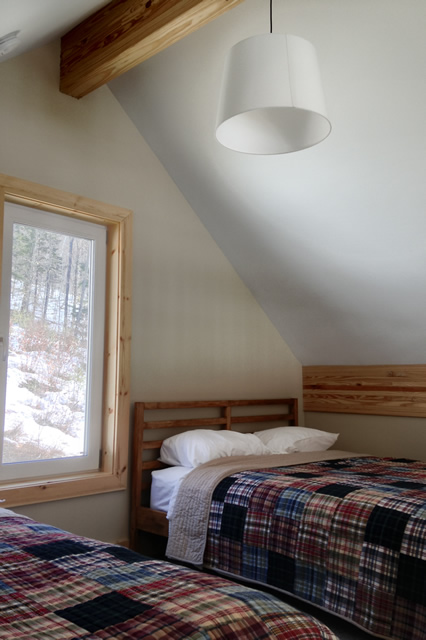 Every floor is touched by the exquisite timber-frame staircase. The stairs are a solid 4 inches thick. Each level is lit by a simple sconce with glass LED bulb.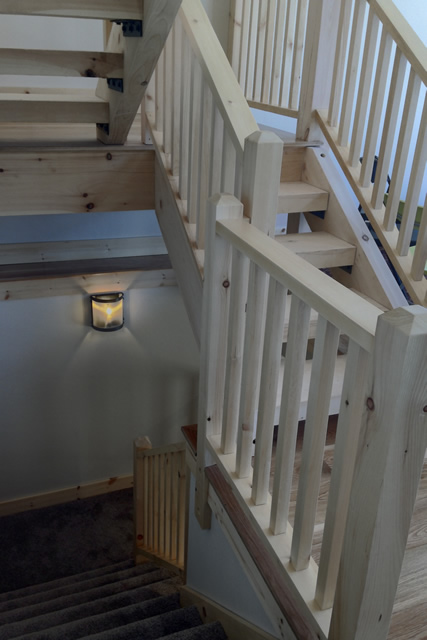 The first-floor bedroom is bright and sunny. The local pine wood accent wall warms the room and reminds guests they are away from it all in Maine.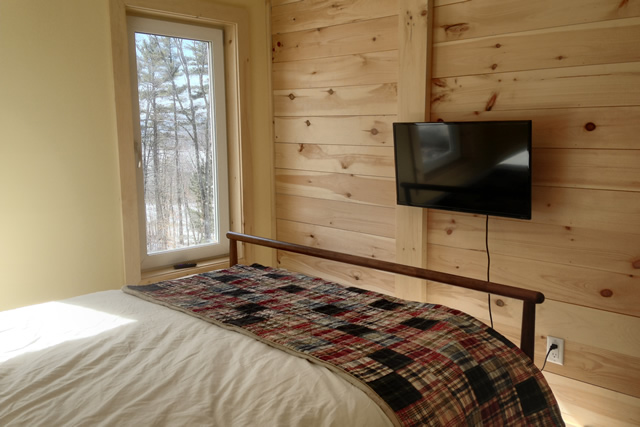 The lower-level features a home theater complete with a 92 inch projection screen. Comfortable couches offer a welcome space to enjoy movies after a long day skiing or hiking. Beyond view and the stairs a built-in bunk bed with full mattresses offers a place for kids or adults to sleep.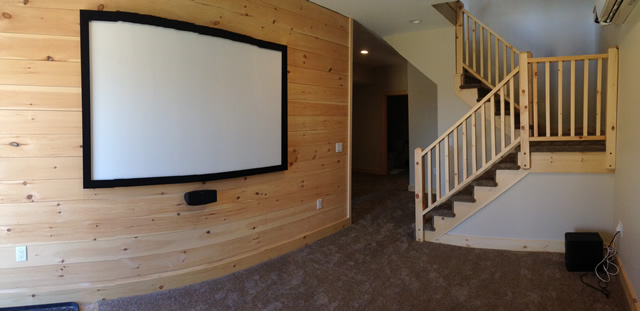 The main and lower level floors each feature a themed bathroom. Beautiful wood-top vanities offer plenty of space for toiletries and the spacious tub and shower offer plenty of space for guests to get refreshed.